---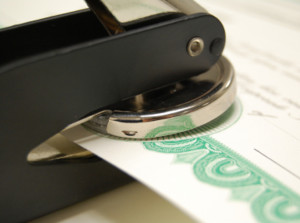 A certified translation is an issuance from a chartered Translator / Translation Company to certify that:
The supporting document provided by an applicant c

an be used for particular authorities, and
The Translation is accurate and complete.
Chartered Translation Company means a translation company that is recognized by a particular authority and has the qualification to issue validation certification upon any supporting document translation. Spear is the only translation company in the world that is able to deliver certified translation services in over 100 countries and places.
Certified translation is generally used in:
Birth / Death certificate
Marriage / Divorce certificate
Academic transcripts and reference letters
Adoption records and applications
Bank statements
Visa applications
Immigration documentation
Wills and Trusts
Curriculum vitae / Resumes
Patents reports and documents
Other legal or financial documents
Some financial reports or medical reports may need a third party to testify and certify that it is well translated. In such case a certified translation service is needed as well.