---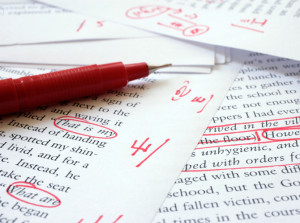 If you have written an article but not sure if its grammar or tone suits the taste of your target customers, you should hire our Proofreading and Editing Service.
The major difference between Proofreading and Editing is that Proofreading focuses on checking the appropriateness of the translation between the source and the target document, while Editing mainly focuses on checking the tone and the style of the target document so as to make it more marketable.
At Spear, each of our editor possesses certain years of working/translation experiences on his/her own professional field.
The Proofreading & Editing Services we provide includes:
Content analysis
Re-structuring of sentences
Consistency checking
Tone and style checking
We also do inspection on:
Spelling mistakes
Grammatical mistakes
Incorrect punctuations
Upper/lower case errors