---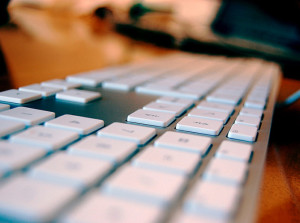 Research found out that people nowadays spend around 6 hours per day on suffering the Internet on PC or mobile phones. If you want to sell your products, or market your brand or company online, you will probably need a quality SEO writing service, as this is the only way to direct sales to you. (especially when you want to engage into an overseas market).
Writing great content on your website takes time, and it requires some certain technical skills as well as knowledge of search engines' behavior. A hero content will allow a business to create the perfect blend of quality content, website updates, social media-marketability, search engine optimization, brand image enhancement and press, while just investing relatively low marketing cost.
What makes Spear stand out from other bloggers, is that we are all linguists, and we speak the language that your foreign customers speak. We know how they think and act, and we know their cultural mindset. These are all the keys to write good content.
How it works and why it is worth doing
Google announces season by season their ways of calculating website rankings in their search engines. But one thing they never change, is to encourage businesses to write appealing contents. The more great content you have "in-site" or "out-site", the higher the rank you could have, which means you will have greater exposure online.
Our job is to write good contents related to your businesses, trying to attract and direct leads straight to your landing webpages. People reading your content are quality leads, in turn you are passively marketing your businesses. For example, people reading an article related to skin-care solution will definitely be interested in knowing more about innovative ways to cure skin-defects, by clicking some links on the page they will reach a skin-care online shop that ultimately prompt some sales.
SEO Articles Translation
If you already have some SEO articles on hand which need them to be translated, Spear is now offering a technical SEO translation service for you. Being different from ordinary website content translation, SEO writing requires the translator to have the mix knowledge of SEO technique, writing and conceptualizing skills, as well as good command of the target language. At Spear, all translation are done by native translators with no exceptional case.
Contact us for more info about our SEO writing services!